Xiaojun (샤오쥔) – NCT, Profile, Early Life, Career, Net worth & Facts
Xiaojun (샤오쥔) is a Chinese sensation who is a singer and songwriter by profession. The singer is best known as a member of the South Korean boy band NCT.
Moreover, he is also the lead vocalist of the Chinese male idol group WayV.
Early Life & Family Details
Xiao Dejun (肖德俊) was born on August 08, 1999, in Dongguan, Guangdong, China. The famous singer-songwriter attended Donghua Junior High School.
He is still a student and is attending the 2017 Musical Theatre Department of Shanghai Theater Academy.
The singer's family contains his mother, father, older brother, and a pet pug. His father's name is Weilin, and he is a folk artist.
Besides, his brother's name is Defei. Both the siblings are engaged in the music industry, but his brother is not as famous as Xiaojin yet.
Dejun has not revealed any information about his mother until now, and unfortunately, his pet pug named Zhupi died in the winter of 2018.
Physical Stats of Xiaojun
Regarding Xiaojun's physical stats, he stands 5 feet 7 inches tall, but his weight is yet updated. Besides, he has a blood type A running in his veins, and his zodiac sign is Leo.
Moreover, he has kept himself very healthy and fit by regular workouts and exercise as he spends a lot of his time in the gym.
Furthermore, his pair of black eyes and brown hair have added more charm to his appearance.
Quick Facts
Let's learn about some of the quick facts about the famous Chinese singer-songwriter Xiao Dejun.
| | |
| --- | --- |
| Full Name | Xiao Dejun |
| Native Name | 肖德俊 |
| Stage Name | Xiaojun (샤오쥔) |
| Birthday | August 8, 1999 |
| Birth Place | Dongguan, Guangdong, China |
| Nationality | Chinese |
| Parents | father (Weilin) and mother (N/A) |
| Sibling | older brother (Defei) |
| Occupation | Singer, songwriter |
| Agency | SM Entertainment and LABEL V |
| Associated Act | Zhoumi and GINJO |
| Position | singer, songwriter |
| Zodiac | Leo |
| Height | 5ft. 7 inch |
| Weight | N/A |
| Blood Type | A |
| Relationship Status | N/A |
| Partner(s) | Unknown |
| Net Worth | Approximately $1 – $5 million |
Career Insights of Xiaojun
Xiaojun is currently one of the most famous K-Pop artists in the world. However, he has walked a long restless journey to get to this point.
Xiaojun started .composing songs in 2015 and took part in the X Fire competition, and performed the songs he had composed himself.
After that, it took him almost three years to become a member of SM Entertainment when he was introduced as the first member of SMROOKIES SR18B on September 11, 2018.
He has been affiliated with several groups, including SMROOKIES, WayV, NCT, NCT U, NCT 2020, and WayV-KUN&XIAOJUN.
WayV
Xiaojun made his debut with WayV on January 17, 2019, just one month after the group's formation.
The group was formed on December 31, 2018. Dejun made his debut with the digital release of The Vision.
After that, he has also sung a cover with another member Kun for WayV's Rainbow V project. In addition, they sang the cover of Khalil Fong's Red Bean.
On Jue 16, 2021, the duo of Xiaojun and Kun made their debut as a sub-unit named WayV-KUN&XIAOJUN by releasing the digital form of Back To You.
NCT
Xiaojun, along with Hendery and Yangyang, made their debut in NCT and South Korea during the promotions for NCT 2020. Before that, WayV was not even considered as part of NCT.
After that, Dejun also participated in promotions of the title song Make A Wish ( Birthday Song) for the NCT 2020 RESONANCE Pt. 1.
Acting Career
Xiaojun's acting career started in January 2020, after he appeared as the lead character in the Youku web series titled 欢迎光临高中生 (Hello, My Youth).
Besides, he has also appeared as a special DJ and special guest in the radio show titled 乐动首尔 (Akdong Seoul) in 2021.
Moreover, he has also been featured in several magazines, including 风度 Men's Uno Young! (2019), NeufMode九号摩登 Style (2020), and L'Officel Phillippines (2021).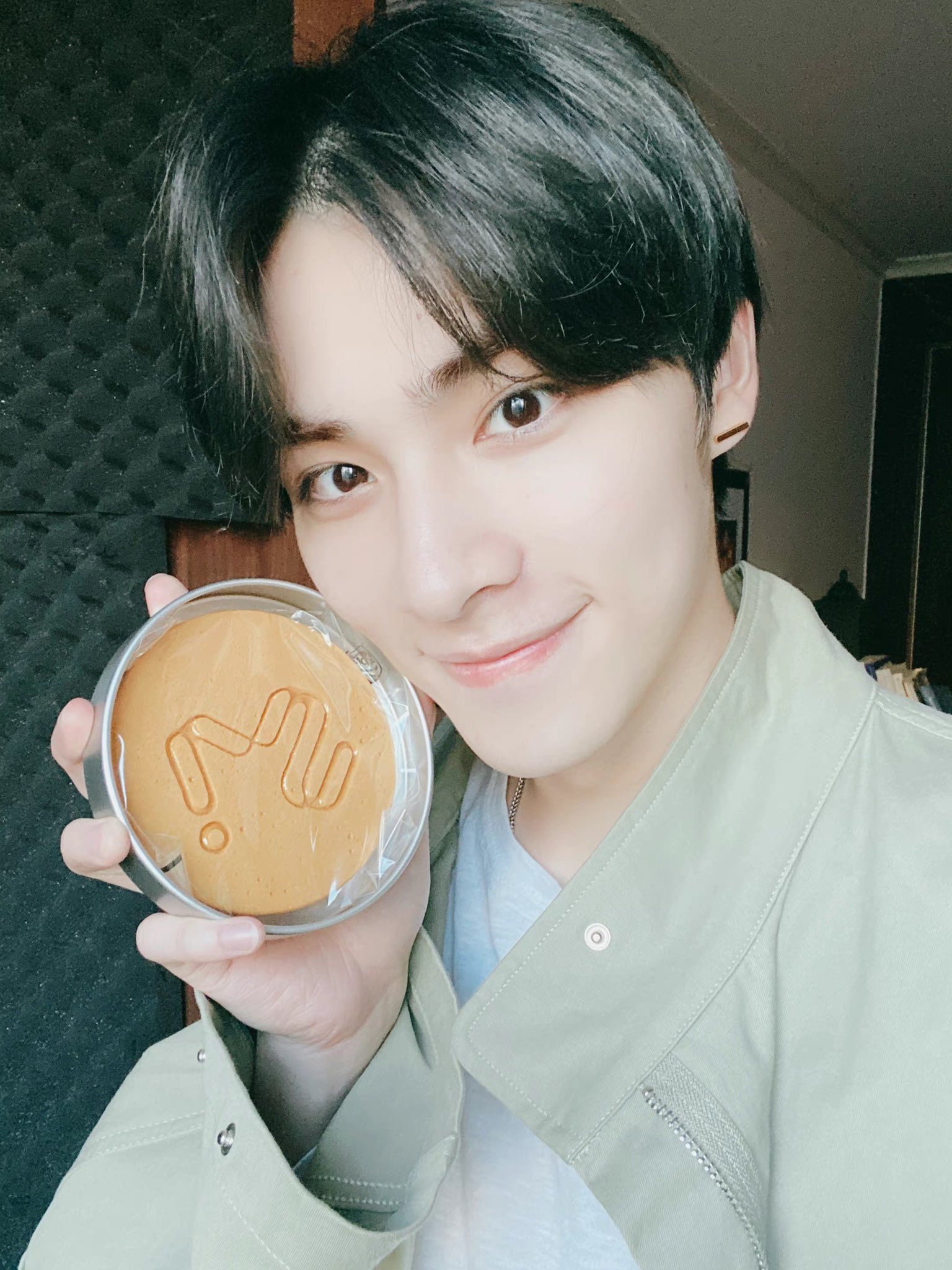 Net Worth Status
The K-Pop idol is very rich as he has earned huge fame at both the national and international levels.
Moreover, he also earns a lot from several brands as they have appointed Xiaojun as their brand ambassador. Therefore, Xiao Dejun has a total net worth of $1 million to $5 million.
Xiaojun Social Media Presence
We can meet this Chinese singer on several social media platforms, including Instagram.
He has an official Instagram account under the username djxiao_888, where he has shared only 150 posts and already has almost 6 million followers.
Unfortunately, the famous singer does not have an account on Twitter until now, but he is still a trending personality on Twitter.
There is a particular page account on Twitter that consists of a lot of pics of Xiaojun.
Interesting facts about Xiaojun
A lot of fans say that he ressemblesthe late Jonghyun.
Cuurently, he is the roommate of Kun but prior to that, he shared room with Yangyang.
He is very good at playing guitar and piano, which he learnt on his own.
Dejun's favorite movie is Titanic and his favorite movie character i Jack from the same movie.
His MBTI personality type is ENFP.
The Chinese singer loves to drink green tea frappuccino.
Keep visiting Korean Mag to know more about your favorite K-Pop idol.
Hani (하니) – EXID, Profile, Career, Boyfriend, & Net Worth
Hani (하니) is a South Korean singer and actress under Sublime Artist. She is well known for being a member of the South Korean girl group "EXID" and its subunit "SouljiHani." Furthermore, she is also an actress and has appeared in numerous drama series like You Raise Me Up (2021) and Ghost Doctor (2022).
Profile
Hani (하니) was born on May 1, 1992, in Seoul, South Korea, with the birth name "Ahn Hee-Yeon (안희연)." She is 30 years old, and her zodiac sign is Tauras.
She has a slim build, and her height is 168.8cm (5 feet 6 inches). Her body weight is 55kg (121.2 lbs). Furthermore, his blood type is AB, and her shoe size is 240mm (9.4 inches). However, her body measurements are yet to be revealed.
Early Life and Family Background
Hani was born and raised in Seoul, Yeonhui-dong, Seodaemun-gu, South Korea. She belongs to the Gwangju Ahn clan. Her family consists of her parents and one younger brother. Her younger brother, Ahn Tae-hwan, was born on June 7, 1993. He is also a well-known South Korean actor.
Also, read about Park Jeong Hwa (박정화)
She graduated from Seoul Daemo Elementary School and Daewang Middle School. In addition, she has also competed in triathlons from elementary until middle school. After that, she graduated from Jirisan High School and enrolled in Global Cyber University.
Personal Information
Full Name
Ahn Hee-Yeon
Native Name
안희연
Stage Name
Hani (하니)
Birthday
May 1, 1992 (Age 30)
Birth Place
Seoul, South Korea
Nationality
South Korean
Parents
Father and mother
Sibling
One younger brother (Ahn Tae-hwan)
Occupation
Singer and actress
Agency
Banana Culture (former)
Sublime Artist
Associated Act
EXID (2012 ~ )
Position
Lead vocalist and lead dancer
Zodiac
Tauras
Height
168.8cm (5 feet 6 inches)
Weight
55kg (121.2 lbs)
Blood Type
AB
MBTI
INFJ-T
Instagram
@ahnanihh
Relationship Status
Dating
Boyfriend
Yang Jae Woong (Psychiatrist)
Net Worth
$700k – $1 million
Debut with EXID
Hani debuted as the main vocalist and main dancer of EXID on February 16, 2012, with the band's first mini album, "Hippity Hop."
Furthermore, it was announced in February 2016 that Hani and Solji would form a subunit called "SoljiHani (Dasoni)." On February 15, 2016, the sub-unit released their debut single, "Goodbye."
On May 12, 2019, Banana Culture announced that the EXID's members' contract would expire at the end of May. The agency added that Hani and Jeonghwa decided not to renew the contract.
Furthermore, it was also revealed that despite not continuing with the company, EXID would not disband. On May 30, she and Jeonghwa published a letter to their fans confirming their departure from Banana Culture.
Hani Instagram
Hani is positively active on social media networking platforms like Instagram. She is available on Instagram under the username @ahnanihh, with 4.6m+ followers as of 2022.
Usually, she updates about her career and daily life through Instagram posts and stories. However, she is not available on any other social media sites individually.
Also, read about Solji (솔지)
Hani Boyfriend
Hani's agency confirmed on June 29, 2022, that she is in a relationship with Yang Jae-Woong. Her current boyfriend is a psychiatrist; they have been together for two years.
Additionally, Hani has also revealed her ideal type of man as someone who is like the South Korean actor Kang Haneul.
Net Worth
Hani's actual net worth is unknown, but her estimated net income ranges from $700k – $1 million as of 2022. Her primary source of income is from being an idol and a professional actress.
Additionally, she earns through several brand endorsements and advertisements with her band or individually.
Quick Facts about Hani
One of her nicknames is Ahn Burp because she always burps at the dinner table.
She is shy around strangers.
Hani is a close friend of Hyunsik from the South Korean boy band BTOB.
Keep visiting Korean Mag to read more about your favorite K-pop artists and idols.