Xiaojun (샤오쥔) – NCT, Profile, Early Life, Career, Net worth & Facts
Xiaojun (샤오쥔) is a Chinese sensation who is a singer and songwriter by profession. The singer is best known as a member of the South Korean boy band NCT.
Moreover, he is also the lead vocalist of the Chinese male idol group WayV.
Early Life & Family Details
Xiao Dejun (肖德俊) was born on August 08, 1999, in Dongguan, Guangdong, China. The famous singer-songwriter attended Donghua Junior High School.
He is still a student and is attending the 2017 Musical Theatre Department of Shanghai Theater Academy.
The singer's family contains his mother, father, older brother, and a pet pug. His father's name is Weilin, and he is a folk artist.
Besides, his brother's name is Defei. Both the siblings are engaged in the music industry, but his brother is not as famous as Xiaojin yet.
Dejun has not revealed any information about his mother until now, and unfortunately, his pet pug named Zhupi died in the winter of 2018.
Physical Stats of Xiaojun
Regarding Xiaojun's physical stats, he stands 5 feet 7 inches tall, but his weight is yet updated. Besides, he has a blood type A running in his veins, and his zodiac sign is Leo.
Moreover, he has kept himself very healthy and fit by regular workouts and exercise as he spends a lot of his time in the gym.
Furthermore, his pair of black eyes and brown hair have added more charm to his appearance.
Quick Facts
Let's learn about some of the quick facts about the famous Chinese singer-songwriter Xiao Dejun.
| | |
| --- | --- |
| Full Name | Xiao Dejun |
| Native Name | 肖德俊 |
| Stage Name | Xiaojun (샤오쥔) |
| Birthday | August 8, 1999 |
| Birth Place | Dongguan, Guangdong, China |
| Nationality | Chinese |
| Parents | father (Weilin) and mother (N/A) |
| Sibling | older brother (Defei) |
| Occupation | Singer, songwriter |
| Agency | SM Entertainment and LABEL V |
| Associated Act | Zhoumi and GINJO |
| Position | singer, songwriter |
| Zodiac | Leo |
| Height | 5ft. 7 inch |
| Weight | N/A |
| Blood Type | A |
| Relationship Status | N/A |
| Partner(s) | Unknown |
| Net Worth | Approximately $1 – $5 million |
Career Insights of Xiaojun
Xiaojun is currently one of the most famous K-Pop artists in the world. However, he has walked a long restless journey to get to this point.
Xiaojun started .composing songs in 2015 and took part in the X Fire competition, and performed the songs he had composed himself.
After that, it took him almost three years to become a member of SM Entertainment when he was introduced as the first member of SMROOKIES SR18B on September 11, 2018.
He has been affiliated with several groups, including SMROOKIES, WayV, NCT, NCT U, NCT 2020, and WayV-KUN&XIAOJUN.
WayV
Xiaojun made his debut with WayV on January 17, 2019, just one month after the group's formation.
The group was formed on December 31, 2018. Dejun made his debut with the digital release of The Vision.
After that, he has also sung a cover with another member Kun for WayV's Rainbow V project. In addition, they sang the cover of Khalil Fong's Red Bean.
On Jue 16, 2021, the duo of Xiaojun and Kun made their debut as a sub-unit named WayV-KUN&XIAOJUN by releasing the digital form of Back To You.
NCT
Xiaojun, along with Hendery and Yangyang, made their debut in NCT and South Korea during the promotions for NCT 2020. Before that, WayV was not even considered as part of NCT.
After that, Dejun also participated in promotions of the title song Make A Wish ( Birthday Song) for the NCT 2020 RESONANCE Pt. 1.
Acting Career
Xiaojun's acting career started in January 2020, after he appeared as the lead character in the Youku web series titled 欢迎光临高中生 (Hello, My Youth).
Besides, he has also appeared as a special DJ and special guest in the radio show titled 乐动首尔 (Akdong Seoul) in 2021.
Moreover, he has also been featured in several magazines, including 风度 Men's Uno Young! (2019), NeufMode九号摩登 Style (2020), and L'Officel Phillippines (2021).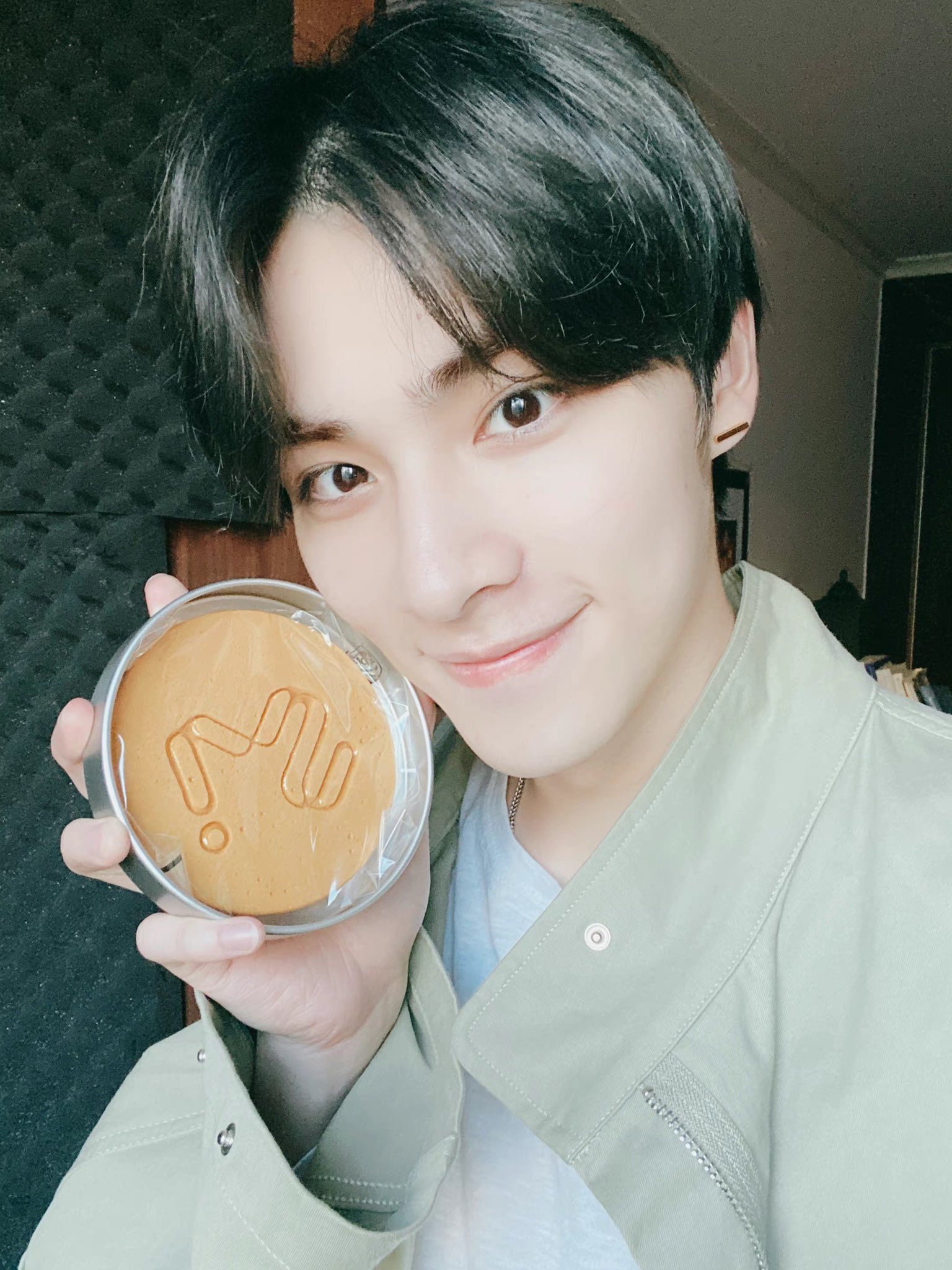 Net Worth Status
The K-Pop idol is very rich as he has earned huge fame at both the national and international levels.
Moreover, he also earns a lot from several brands as they have appointed Xiaojun as their brand ambassador. Therefore, Xiao Dejun has a total net worth of $1 million to $5 million.
Xiaojun Social Media Presence
We can meet this Chinese singer on several social media platforms, including Instagram.
He has an official Instagram account under the username djxiao_888, where he has shared only 150 posts and already has almost 6 million followers.
Unfortunately, the famous singer does not have an account on Twitter until now, but he is still a trending personality on Twitter.
There is a particular page account on Twitter that consists of a lot of pics of Xiaojun.
Interesting facts about Xiaojun
A lot of fans say that he ressemblesthe late Jonghyun.
Cuurently, he is the roommate of Kun but prior to that, he shared room with Yangyang.
He is very good at playing guitar and piano, which he learnt on his own.
Dejun's favorite movie is Titanic and his favorite movie character i Jack from the same movie.
His MBTI personality type is ENFP.
The Chinese singer loves to drink green tea frappuccino.
Keep visiting Korean Mag to know more about your favorite K-Pop idol.
Son Dong Woon (손동운) – Highlight, Actor, Profile, Career, & Net Worth
Son Dong Woon (손동운) is a South Korean singer-songwriter, MC, and actor under Around Us Entertainment. He is the member and lead vocalist of the boy band Highlight (previously known as BEAST).
Profile
Son Dong Woon (손동운) was born on June 6, 1991, in Busan, South Korea. Besides, he is also known by another name, such as Shinonome Dong Woon. Likewise, he is 31 years old, and his zodiac sign is Gemini.
Furthermore, his blood type is A, and the artist's MBTI type is ENFP. Woon's height is 5 feet 11 inches (181 cm), and his body weight is approximately 74 kg (163 pounds). Similarly, his shoe size is 270mm.
Early Life and Education
Son was born in Busan, and his family raised him in Cheongju, Chungcheongbuk-do. Besides, his family consists of his mother, father, Son Il-Rak, and his older brother, Son Dongha, born in 1989.
Regarding his educational qualification, Son attended Gomyung Elementary School, then went to Paichi Middle School and Hanyoung High School. Then, he attended Konkuk University but dropped out. Furthermore, he also studied in Santa Rosa, Laguna, Phillippines. As a result, Son is very well-educated and talented.
Quick Facts
Full Name
Son Dong Woon
Native Name
(손동운)
Other names
Shinonome Dong Woon from BEAST
(東雲 Dong Woon from BEAST) (Japan)
Birthday
June 6, 1991 (age 31)
Birth Place
Busan, South Korea
Nationality
South Korean
Parents
mother and father (Son Il rak)
Sibling
older brother named Son Dongha
Occupation
Singer, rapper, songwriter, producer, MC, actor
Associated Acts
Highlight
Position
Lead vocalist
Agency
Around US Entertainment (2016–present)
Cube Entertainment (2009–2016)
JYP Entertainment (trainee; former)
Zodiac
Gemini
Height
5 feet 11 inches (181 cm)
Weight
74 kg (163 pounds)
Blood Type
A
MBTI
ENFP
Relationship Status
Single
Net Worth
$1.5 million
Debut with Highlight
Son Dong Woon debuted in 2009 with HIGHLIGHT, previously known as BEAST, in 2009 with the EP "Beast Is the B2ST. "
Furthermore, he started his solo career in Japan on July 1, 2015, with his first mini album, Kimishika. After that, he made his solo debut in Korea on July 18, 2018, with his first digital single, Prelude: Voice.
Also, read about Hwiyoung (휘영)
He released a single digital album titled "Udon," along with Davichi's Kang Min Kyung, in December 2010. Besides, he has also composed and written several other songs, and some of those songs are:
When The Door Closes – Writing
The Alchemist – Writing, Composing
First Sad Ending – Writing, Composing
Crescendo – Writing, Composing
Happy Birthday to Me – Writing, Composing
Furthermore, the band also released eight Korean mini-albums and various singles, and Dong has participated as the vocalist. Likewise, along with the band, he has released several albums, such as:
My Story (2010)
Highlight (2016)
The Blowing (2021)
Day Dream (2022)
Filmography
Besides being a professional singer, Son is also a talented actor. He has appeared in a TV series titled Today's Webtoon and a web series titled The Guys I Want to Catch. Furthermore, we can also see his appearance in three Television shows, which are:
Battle Trip
Amor Feti, and
Is the parting will be a recall?
Also, he can be seen in two web series: I Will Give You a Universe and Delivery 2. In addition, he was also a theatre actor, and we can see his appearance in several musical plays, such as Catch Me If You Can, The Great Gatsby, Hourglass, and Altar Boyz.
Also, read about Baek Seo Hoo (백서후)
Son Dong Woon
Currently, Son is not dating anyone and is living a single life. Besides, he has not revealed any of his past affairs and relationships, even if he had any. Therefore, we can say that his love life is completely away from the internet and the media.
However, he has revealed his ideal type and said he wants a naturally cute partner and does not like it when girls use aegyo.
Son Dong Woon Instagram
Son is available on Instagram and Twitter under the usernames @highlight_dnpn and @beastdw, respectively. His Instagram account contains 24 posts and more than 120 thousand followers.
Besides, he has shared more than three thousand tweets, and more than 1.3 million people follow the artist on Twitter. Therefore, we can assume that Dong Woon is more active on Twitter than on Instagram.
Net Worth
Dong Woon has earned a lot of money from several endorsements and advertisements throughout his career. Therefore, his total earnings are estimated to be $1.5 million.
However, he is still working very hard to earn even more money and living a luxurious lifestyle with the money he has earned throughout his career.
Some Interesting Facts about Son Dong Woon
Son Dong Woon can play several instruments: piano, violin, and electric flute.
He enlisted for military service on May 9, 2019, and he got discharged on December 8, 2020.
Son's favorite cologne is Bodyshop's White Musk.
He is fluent in Korean, Chinese, and English.
Keep visiting Korean Mag to read more articles about your favorite K-pop artists and idols.